Thank You
Thank You for Helping to Elect Chris to Tarpon Springs City Commission!
Meet Chris at this event:  Monday, March 10th at the ECO-BEAN  501 North Pinellas Ave Tarpon Springs, FL 34689 at 6pm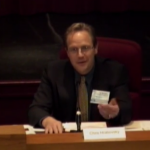 Watch Candidate Forum: by clicking here
Read about Chris' plan to Stand up to Duke Energy on the Issues & Goals page
STANDING UP FOR TARPON SPRINGS, STANDING UP FOR YOU!
Chris Hrabovsky has been actively participating in helping protect and improve the City of Tarpon Springs for many years now. After moving to Tarpon Springs in the Spring of 1999, Chris soon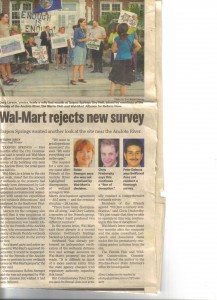 discovered the Staufer Chemical Superfund Site and attended hearings coordinated by Congressman Michael Billirakis and the EPA. Since 2004 Chris has been regularly attending City Commission Meetings and often participating in the discussion of agenda items. Most notably, Chris and the Friends of the Anclote River helped save the Anclote River from the destructive development of the proposed Wal-Mart supercenter. Chris STOOD UP to Wal-Mart in court and fought them at every level including Federal & State agencies, the Governor's Office & County as well as local regulations.  After eight long years of battle with Wal-Mart they finally decided to do what Chris recommended all along, which was to, "Find Another Site!"  Wal-Mart finally chose to build on a more practical alternative site, one which was already paved and previously developed, leaving the pristine land on the Anclote River safe for now. Chris is actively working with the City, County &Trust for Public Land to preserve the land as a Park.